When the OTP guys first assigned "favorite movie" I was at a complete loss, partly because I was thinking about Spirited Away which i think is my favorite movie. But on Thursday night I had sudden flash of inspiration. Partly because one of the hosts dislikes the movie, but also because I really do love Bladerunner. And somehow the connection between that movie, video culture, the ipad, and a baby playing with it all kind of made "sense" to me.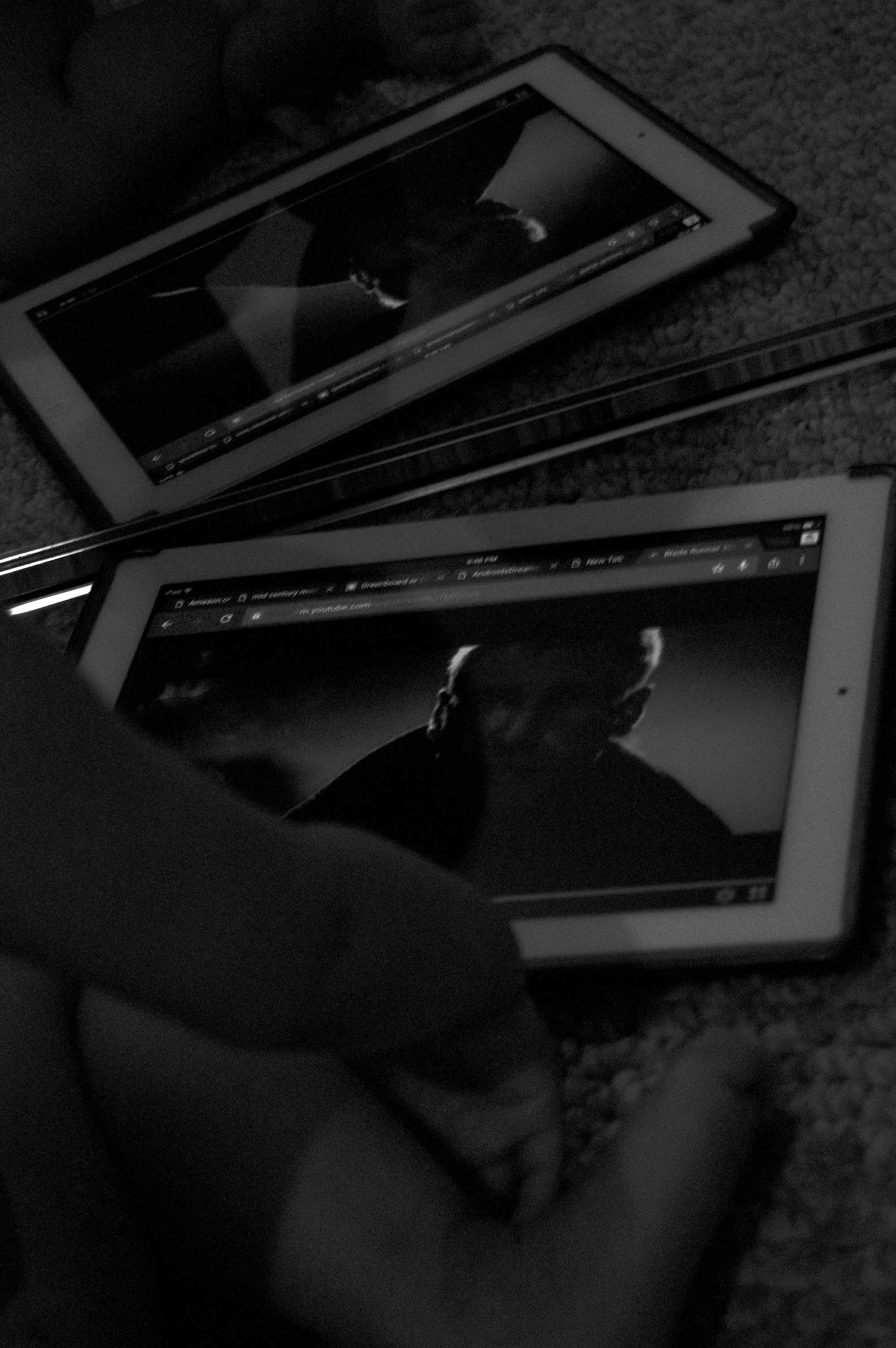 Due to the low light, I had to push my camera to ISO 3200 which was really, really noisy, so I ended up going black and white. I liked the up close and amorphous nature of the baby's body in the dark, so I selected this photo. But it was a really difficult choice since I really liked her pose just sitting there stretched out.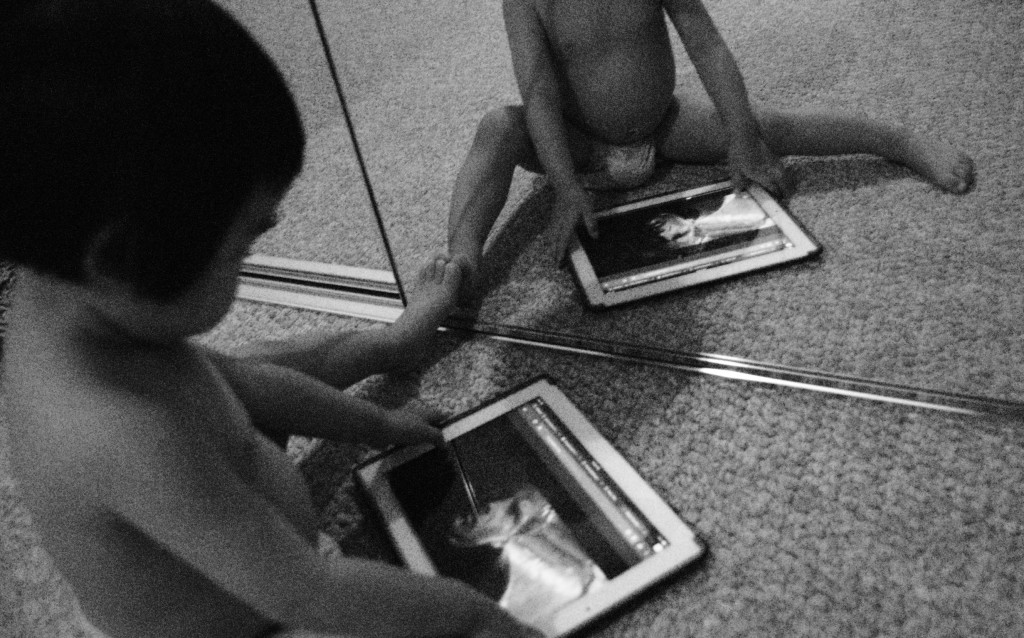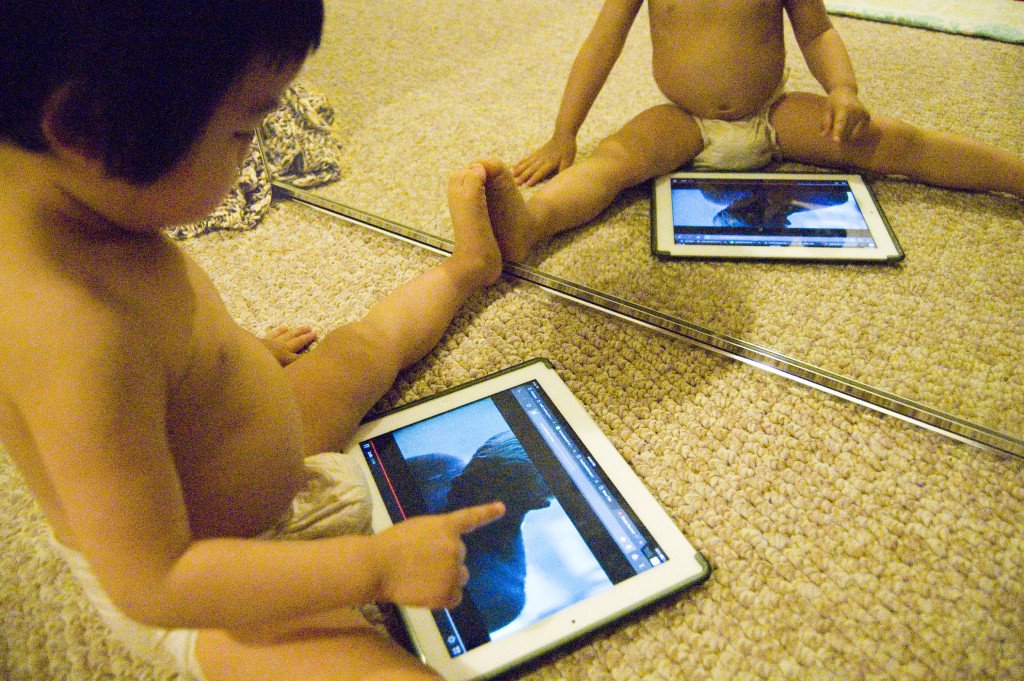 There was a scarf in the background I had neglected to take out of the "shooting zone" and it was super distracting BW but I really like the pose so here is a good example of what I was getting out of the camera.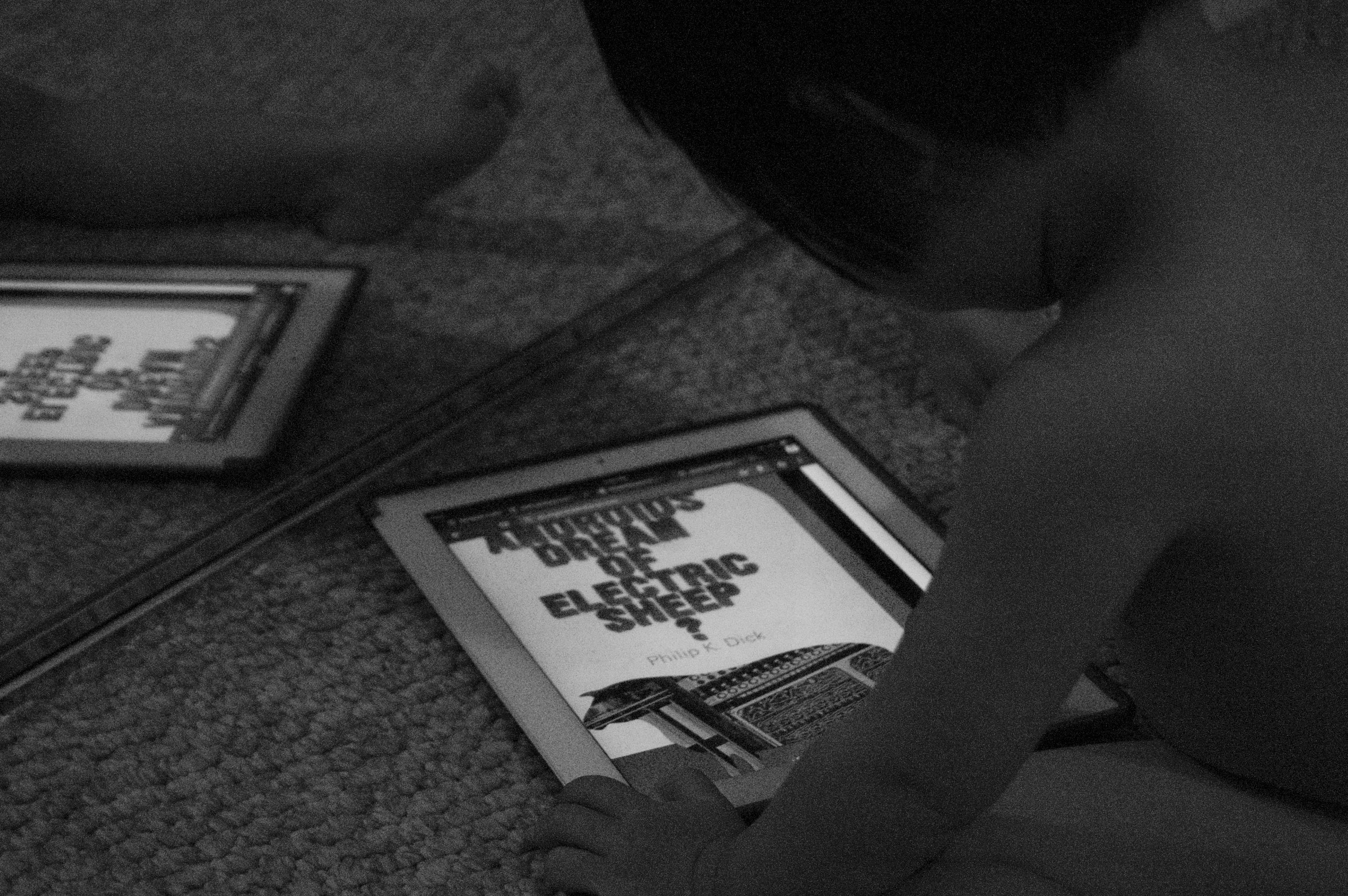 And of course here is my geek cred shot.